Since we've had Princess Izzy in our home, we've pulled out our childrens books again and have begun to rediscover them. We have found they have been as much a delight then as they are now. One type of books that has always been very popular with our kids and Izzy are the flap books. We love them for several reasons:
works on dexterity of little ones fingers opening the flaps.
builds excitement and anticipation (what's under the flap)
works on memory and visual recognition (what's under the flap & on the page)
increases vocabulary
On the Farm (Usborne Lift the Flap Books)
We have a quite a few favorites, but I'd like to review one - Usborne's
On the Farm
On the Farm:
Izzy LOVES this book as it is filled with tons of animals and images found on a farm. She can hardly wait to turn the pages, make the sounds, lift the flaps, and point out all the animals she knows. Since we are working on signing words with Izzy, this books has really increased her desire to know more signs and saying the new words. On the Farm also works on counting, science, and proper names of farm animals. We have found her vocabulary has increased immensely and she is able to recognize not only animals in the book, but it other settings as well (books, toys, real life, TV, etc).
Each page has simple wording that encourages readers to open the flaps and read more about the subject of the page (pigs, cows, sheep, chickens, goats, ducks, in the barn...). The pages are colorful, life-like illustrations, short enough to keep attention of the youngest ones. They have several other Lift-The-Flap Books: Beach, bugs, dinosaurs, airport, sea, math, and more.
We actually have another favorite:
Clifford's Schoolhouse
, but it's not in not that available as it's been out for a while. You can see from the pictures that our copy has been well loved and used over the last 10 years. There are a few reasons we love this book:
there are a lot of flaps to open
ABCs, shapes, numbers, counting, books, colors are all included as subjects to explore and learn about under the flaps.
Very colorful
Most kids are familiar with the Clifford and Emily characters
My point? There are so many great Lift-the-flap books out there to share with the children in your life. I even spotted some at Sams this last week and was REALLY tempted to get a few. Hope you will have the chance to explore this type of book soon! If you'd like to learn more about some great book recommendations for children, head over to
The Adventure of Motherhood for Feed Me Friday Books
!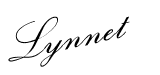 ** I am an Amazon affiliate and may receive a very small commission for products purchased through my Amazon links.