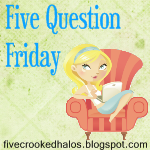 Whew! It has been a week!
We added a new little one (I know, I must be touched in the head) but she sure is a sweetie! When you add all three girls (ages 12, 15, and 24 months) together, you get a lively crew!
I needed something lighthearted tonight after a busy week. I'm was so tickled Wednesday when I found I was awarded a blog award from inspiringly sweet
Glenda
. I've really enjoyed getting to know her this last year.
I was visiting Jodi at
Green Acres
and really enjoyed her edition of
Five Question Friday
.
1.
Can you drive a stick shift?
Yes, Growing up in a rural community, I used to drive an old Ford truck around the oil fields for Jack, an elderly gentleman who had glaucoma. He always told me I was driving me too fast. Dirt roads always made it seem you were going faster than you really were. I don't like driving them in hilly places or stopped at the top of a hill with someone else who thinks they need to be on your tail! I remember once when I was driving it over a hill and the brakes went out - there was a busy intersection at the bottom and I had two other people with me. Took me a mile to get it stopped! Didn't know I could have downshifted!
2.
What are two foods you just can't eat?
Since I can only pick two, Liver and Okra are right up there with cow tongue and mushrooms. My mom used to fix liver and onions when I was growing up and I couldn't stand the smell. The Okra? I couldn't stand touching it in the garden - very prickly when raw, but
slimy
yucky when cooked. Makes me shiver thinking of it!
3.
Do you buy Girl Scout Cookies? What is your favorite kind?
I send those cuties to my husband and he always knows exactly what I like - Thin Mints all the way!
4.
How do you pamper yourself?
I don't do this often, but buying a book and finding time to read is pampering for me. Honey bought me two massage sessions this last year for Mother's Day/Birthday, but I've not used them yet. I think going out with girlfriends for Girls Night Out is pampering, relaxing, and fun.
5.
What is your nickname and how did you get it?
I've had a few over the years, but Net is the one that people close to me call me. It's kinda un-original - the last three letters of my name.
What about you? How would you answer these questions? Leave me a comment, I'd love to hear from you!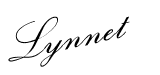 This post is linked up with Five Question Friday! Click on the button at the top of this post to read more responses!