Whirrrrrr, whirrrrrrrr, whirrrrrr, click. snip, click, whirrrrrrrrrr, rrrrrrrrrrrr, rrrrrrrrrrrrr...
These have been familiar sounds this last week at our house, but last night, after ripping out, repositioning, and much mumbling, I finally finished the quilt top. Through most all of my sewing projects, there are a few sewing tools that I rely on each time. Most of them are basic, but still, I don't sew without them.
This is my
ring pin cushion
that I made years ago after seeing a similar one at a
War Eagle Craft Fair.
Being the "crafty" person, I went home and custom make this one so I could wear it on my left hand so I could have access to my pin cushion when ever I need it.
My Seam Ripper
- I have a love/hate relationship with this wonder tool. While I hate to use it, because that means I've screwed up on something, but I love that it does it's job.
Years ago, when I purchased my first serger, I quickly discovered that regular seam ripper makes the job of undoing mistakes a long and tedious process. This is when I found my
2nd seam ripper
made just for serging mistakes. It looks like a surgeons scalpel, but do I love this tool!The special curved blade helps keep me from ripping into my material and focus on just the seams.
Since I started a rag quilt, I've discovered a
Fiskar's 5" Easy Action Spring Micro-Tip scissors
that save my hands from blisters and tiring out too quickly, plus the handles are very comfy! The orange button is a unique locking system that allows me to quickly lock the scissors shut because they are VERY sharp! I've snipped my finger more than a few times. Guess I need to buy some new kids band aids!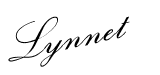 When it comes to cutting out squares and stuff for sewing, I really rely on my
Olfa Rotary Mat, ruler with a li
p (acting as a T-square to keep it straight on the mat without slipping off) and
rotary cutter
. I love the way it allows me to cut my time in half. I'm all about time-savers!
If you want to learn about other things that people love, head on over to
Things I Love Thursday!