I must confess that we frequently eat breakfast for supper/dinner Most of the time, the request is for french toast or pancakes with some bacon and eggs on the side. But have you ever had a chocolate moose for dinner?
When my kids were little, one of their favorite books was A
Chocolate Moose for Dinner
by Fred Gwynne*. It about a little girl who is slightly confused by some of the figurative language and homonyms that her parents use and her interpretation of them: drives me up the wall" and "fish tackle, car pools, gorilla war, playing the piano by ear, and more
Figurative language compares two things that are different in enough ways so that their similarities, when pointed out, are interesting, unique and/or surprising. The result of using this technique is the creation of interesting images.
*Now if that name seems vaguely familiar, Gwynne is best known as the television star of The Munsters (Herman Munster)
, was also the author-illustrator of many children's books.
I happen to have a child that loves a play on words and one of his favorite books was one given to him by a friend and gifted teacher who taught Oldest and Only.
Though she never taught Youngest, she never failed to talk and listen to him and made him feel he was important - even through his ramblings. It was a privilege and a blessing that she was their teacher during their 6th grade year. Though she retired from teaching to pursue her military career, she continues to teach and lead those around her in a way many of us cannot. Thank you Ms. Martin for your dedication and heart!
Even More Parts
:
Idioms from Head to Toe
by Tedd Arnold. A simply wonderful book that gives the funniest illustrations to so many idioms that we know and use frequently: I laughed my head off, I lost my mind (a personal favorite of mine), I got all bent out of shape, my teeth are chattering, and so much more! This book is easy enough for 1st-3rd grade and it is fantastic for teaching kids about idioms! Really makes you think about the words you use and how kids view them.
Oh, I've been here WAY too many times! If you can see, at the bottom of each page, 3 additional idioms are given with smaller illustrations. It's loaded with things we may say every day!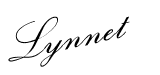 Coming up, starting on June 10th, in the next 15 weeks (yes, count them 15 weeks), I'm taking part in Jana's Mommy's Piggy Tales to record parts of my growing up (not that it's THAT interesting). Here is a little excerpt from Jana:
The purpose: To go back to our youth and once a week for 15 weeks share short possibly random stories of our youth starting with birth and ending with a post graduation. Think of this as a gift you are giving to yourself and most importantly your children, their children, and who knows who else.