I don't know about you, but it has been crazy around here! Is that how it's been there?
Honey's Poker Face
It started in with a little rebellion about not wanting to start school.
I must confess that I was the one not ready to start school. I had no clue to what I was going to do, only had half of the curriculum I needed (I'm still waiting on 4 books), and lesson plans??? HA! So here I sit, 4 days into school, because I put school off for a week. You know, no matter how much I didn't want to start, I had to, and it's going to be okay. We're still trying to settle into the routine, thankfully Ebay has helped keep cost down on books. Yes, I'm still tutoring/home educating "W", so I have felt the pressure to start school.
Oldest
has been in school for a week now, with a few schedule changes he's now taking college calculus, college environmental science, psychology, honors English, and American history, while being active in band. Almost every day he receives some type of information from colleges... it's a little sobering!
Only has posed a problem
with me because I really had no idea what to do with her this year. She already has all of her Science finished, will do Government/Civics next semester (we are borrowing it from a friend who is using it this semester), and since $$ is a little tight, so spending $300 for an AP English class is out of the question. That said, she is doing a Home Ec/Family Economics class paired with two minor weekly jobs: Babysitting once a week (3 hrs.) for a ladies Bible Study and cleaning a couple's home on Thurs or Friday. She started buying her own clothes last year and she has learned that buying new cost more than going to resale where she can find quality clothes for less and get more! She has also been working on her Driver's Learners Permit. There have been times I've prayed for God's protection as she was driving because I thought I was going to die, but she has improved greatly and I believe she will be taking her driver's test today or tomorrow!
This summer I started tutoring a 9th grader
three times per week (6 hours) and this has continued now that school has started, except now I only tutor him for 3 hours. He and Youngest really hit it off and they love it when I give him a 5 minute break. They love to play Hide and Seek from me, so at the end of 5 minutes I always seem to have to really hunt to find them. Sometimes they hide under beds, in closets, clothes hampers, cubby holes... in the weirdest places and they are hard to find! Sometimes I find them quietly talking - about what is a mystery to me.
Oldest, Only, Bandit - here comes trouble!
Last week we were able to spending time with friends relaxing, the kids rode go karts, did some target practice, and swimming.
Proverbs 16:24 Pleasant words are a honeycomb, sweet to the soul and healing to the bones.
Come this Monday, I will start watching a 7 month ol
d... Yes, I know... I already have enough to do. It's actually a remedy for a situation of watching a different infant (The Princess' aunt, who is due in Oct.) that would have put a great stress on our house and relationship with the mother's family whom we are close to, but we are not close to the mother... long story, but I will spare you the pain. Thankfully the new infant is from a family we know and she is a chunkaroo! Looking forward to getting some baby time, but it will be a period of adjustment for us and The Princess, as she believes she runs this house and the toys and people belong to her. It may be a rough day for us!
We have had some drama in our house for the first time involving teens.
We've been fortunate so far that we've been drama free, but we've been watching a relationship develop and it's getting sticky. Oldest has taken a huge liking to Only's best friend, and he is counting down the days until she turns 16. This has put a strain between Only and Best friend and Only and Oldest, especially when Oldest asked "J" to the Prom without telling us or Only, as well as the mission trip they went on. Yikes! I'm so thankful for prayer warriors that have surrounded us during this time, or we would not make it out very well. We have a long road ahead of us and much building and repairing to do...
doing the Cockroach
If you've made it this far, you're doing good!
Today has been the first good day of the week. Youngest has been up since 4 a.m. so I sent him off to bed at 10:30. I'm sure this has to do with his ADHD and starting back to school. I was thankful that God sent a dear lady my way by phone that offered a few things we can try to help him and am anxious to try a few of them. Our freezer decided to quit last week and we lost about
$60 worth of meat along with other stuff... Not figured out how to solve that one yet - I should be praying for that as well.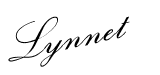 Job 22:21-22

21"Yield now and be at peace with Him;

Thereby good will come to you.

22"Please receive instruction from His mouth

And establish His words in your heart.