Wow! I can't believe I'm in the 9th grade already! If you're just stopping by, this is my11th of 15 post that will focus on my 9th grade year, as a part of Jana's Mommy's Piggy Tales. I'm glad you stopped by and would love to hear about a memory you had from 9th grade.
Life: This was the year that the Reagan took over presidency from Jimmy Carter.
We were a little tired of all the peanut jokes,
but we all wondered how an actor could be selected and if he would be good president, plus he was kinda old looking! Mt Saint Helen first erupted and I remember that our sky even looked kinda funny - they said it was from the ashes in the atmosphere. The Iran/Iraq War began and Iranian Hostages (66 Americans) were taken and we counted with the rest of the country the days they were held in captivity.
Tickets to see John Denver!
John Denver Concert in Tulsa: I listened to his music all the time on my records and on the radio, so I was thrilled when Mom surprised me with tickets to his concert in Tulsa! I'd never been to a real concert before and this was in the BIG city over an hour away (speed limit was 55 back then). He was started to sing his song, "Fly Away", and someone yelled out "Where's Olivia?" (
Olivia Newton John who sang the duet on his album)
and he retorted "Who cares where Olivia's at!" He sang all those favorites that I still love.
It was FANTASTIC!!!
I sit here now, his music bursting from my computer and the lyrics and his voice float through the air...
I missed seeing Bryan, my brother every day after my parent's divorce and only got to see him once a month. He talked me into watching ET and Star Wars: The Empire Strikes Back in the theater, but most of the time we played games or went hiking. There was area about a mile north of town in the woods that we loved riding our bikes to - out by the farm where our mom grew up. Sometimes we would walk the railroad tracks and sometimes we would hike in the woods, sometimes climbing on this HUGE rock that we called Love Rock, because a lot of people carved or painted their names on that rock. When I went back a few years ago, somehow it didn't seem need as big as it did when we were younger. Once when we were hiking up there, Bryan got bit by a copperhead snake when it tried to strike at his dog Susie.. He ended up killing it with a stick and we used his belt to tie around his arm. We were afraid the poison would travel through him quicker if he road his bike, so
and I had to peddle back to town to get mom so she could take him to the emergency room. Everything turned out fine and we learned to be more careful about where we were walking.
After chores and homework were done, it the still of the evening, if we weren't playing games, I would watch some of my favorite TV shows were Chips, Charlie's Angels, Little House on the Prairie, and The Dukes of Hazard. I was still listening to ABBA, but a new radio station in Tulsa introduced me to Contemporary Christian Music of Petra, Evie, Sandi Patti, 2nd Chapter of Acts,Farrell and Farrell, Russ Taff, and Amy Grant. Mom didn't know what to think of all this new music, but she encouraged it because it was Christian.

It was about that time that we changed churches. There was a division in the Niotaze Christian Church - something about who controlled the finances and stuff. A friend from school, Connie, had invited me several times to youth activities at the church she attended and I already knew some of the kids there. It was a little intimidating going somewhere new, but everyone was very friendly at Tyro Christian, most of them farmers. Sometimes we had our minister, D. Bycroft, would preach in overalls! Our youth leaders took a very active interest in each of our lives, and helped formed a tight bond between the teens in our group. Encouraging us to strengthen our relationship with Christ and live that daily. I remember my mom would sit out in the car waiting for me, as it was almost 30-40 minutes away from our house. Sometimes she would read the paper or just take advantage of a good nap time. I can now relate as I have sat in the car waiting for my kids as they finished their youth activities... My mom still attends Tyro and it is always fun to go back, see families I know, and listen to Bycroft's dynamic messages.
School: It was exciting to be a Freshman, but it began an uncomfortable period of learning about cliques. Mrs. Zimmerman taught Freshman English where we read A Night to Remember (about the sinking of the Titanic) and had to write a paper about if we were on the Titanic. I HATED diagramming sentences and dreaded being called on. None of that stuff made sense the way she presented it. I don't remember any of my other classes, but quickly learned the bathrooms were not a safe place if you wanted to avoid teasing from female classmates. "A Sprinkle a day keeps Lynnet far away!"... yes, I was standing on the outside looking in, not understanding how friends could suddenly change.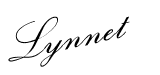 Do you have any memories you can share with your children?

If you would like to read more Piggy Tales from other ladies, hope on Over to Mommy's Piggy Tales. If you would like to join in and start recording your own Piggy Tales, contact Jana at Mommy's Piggy Tales to find out how (
jannajoy25 (at) hotmail.com)
.
If for some reason you missed any of my previous posts, you can find them here.