wildflowers from the Quilt Lady
pulling cool Fall air in,
and a dream began to form
a small question was asked
Small squares, rectangles
broke the silence all around
on the drive bathed in dark
slowly in the dark of the porch
holding a beautiful yellow bouquet
flowers, fresh from the field
venture out in the night)
Like cold water to a weary soul,
So is good news from a distant land.

Proverbs 25:25 (New American Standard Bible)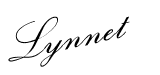 How have you been blessed by a thoughtful friend, in the midst of a hard day or week or were you the one who listened with your heart and blessed someone? I'd love to hear about it!