This is week six of "My Young Adult Years," guest hosted by Ginny Marie over at Lemon Drop Pie. Each Monday or Tuesday, I will be posting on my Young Adult Life edition of Mommy's Piggy Tales.
Well, did you come today
to find out what happened to Ooo-la-lah guy? I'll write about him first, if you'll really try to make it through the whole post today. Deal?
Ooo-la-lah guy
: By the end of the Spring Semester, Ooo-la-lah guy and I were
sending and receiving letters
(you know, it's what we did before email and the www) twice a week. I think they must have passed each other somewhere in Fayetteville or Tulsa. Every time I got his letter, I couldn't help but inhale the musky smell of Old Spice before ripping it open. Sometimes he sent comics, Hershey Kisses wrappers (I used to put these in his mail box at the campus house), or just a lonely letter. He was now an area supervisor for a propane company in Ft. Smith and in charge of three states, one of which I lived in. I loved hearing his experiences and humorous encounters. He never came out and asked me to date him, but we continued to build on our friendship until we were talking about Forever.
School
: Rounding out the fall of my senior year (i squeezed 4 yrs into 5 yrs. to complete my degree), I began my student teaching was set for 3rd grade in Independence, KS. I found Mrs. Fahler to be an inspiring teacher who cared not only for the materials she taught, but great concern for her students. During my time there, we studied addition adding by bowling, science and temperature with live crickets, and books to inspire and expand her students' world. After this was over, I continued to sub in that school until I graduated in May 1990, just after my 24th birthday.
Unexpected bumps in the road:
Before I began my student teaching, I had to get a physical, so I went to a physician that I went to church with. It was during this routine exam that he asked if I could possibly be pregnant. I was so indignant, that I couldn't only muster.
"Only if you can get pregnant by kissing! My mom raised me different that that!"
Whatever was "hiding" in my stomach was the size of me being 6 months pregnant. Immediately I was sent to a specialist, Dr. Miller and a CT scan which revealed 3 tumors in my lower abdomen. During surgery, they discovered
seven benign tumors
in my ovaries (the largest was the size of a football). I have a wonderful 6" scar on my tummy that gave my belly button a "great" new shape. I had to obtain special permission to delay my student teaching until 2 weeks after my surgery. I was so sore it, that I carried a pillow around to hold on my stomach. I was told that they were not sure if I would be able to have any children and I dreaded telling
Ooo-la-lah guy. "Honey, I'm marrying you so you can have my children, we can always adopt." Oh, I just love this guy! If you would like to read more of how hard God worked to orchestrate our love, head over to
A Little Love Story
.
I predict a happy ending.
Turnip weekend
Turnip Patch
By the summer of '89, we had fallen in love and were discussing marriage. My family really liked him and mom went through great efforts to encourage our relationship. Many times she would have a wiener roast when he was there, so we could sit by the fire and talk. My estranged father had just been arrested for
molesting little girls
and pornography, so Dave knew he had to talk to my mom and brother before he could ask me to marry him. While visiting me at my mom's that October, my brother and family came up from Bartlesville, he and my brother headed out to pick turnips, and surprise! If you would like to read how he proposed to me, you can find it at
He married me out of revenge.
The picture by Monte was taken at our wedding and is one of our favorites, now hangs in our family room.
Losing a job and new blessings:
Less than 30 days before we married, Dave told me that the company he worked for was making nationwide cut backs. His boss was kind enough to tell him to take his vacation days he was going to use for our honeymoon in the Colorado mountains, to search for a new job. A week later, Dave was hired as a Service Advisor for a local Ford dealership and has held that position for a little more than 20 years. The blessing? He was now home every night instead of spending 4 days on the road, with his previous job. We've been able to look back many times over our marriage to see how God took something we couldn't make sense of and shown us the hidden blessings of those trials.
Children:
Well, as you can tell, we have three children. We struggled with fertility issues, I took fertility drugs to conceive our first. During that pregnancy they found yet another tumor in my ovary, and two months after Oldest's arrival, it was removed along with massive scar tissue that caused our difficulties.
Oldest
was a mere four months old when we found ourselves pregnant again and we cried. We didn't know quite how we were going to do it, but 13 months to the day and hour after Oldest,
Only
made her appearance at 10 lbs.
Youngest
complete our trio in 1998.
Thank you so much for sticking with me through six weeks of Piggy Tales concerning My Young Adult Life. I appreciated your comments, as they have been a HUGE blessing during this journey. I hope you got a few giggles and not many tears, or possibly some inspiration. I hope your memory was jostled in the process of reading my memories. If you feel inspired or nudged to write down your own Piggy Tales, hit the keyboard or pick up a pen and restart those memories!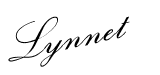 If you would like to read more Piggy Tales from other ladies, hope on Over to Mommy's Piggy Tales. If you would like to join in and start recording your own Piggy Tales, contact Jana at Mommy's Piggy Tales to find out how (

jannajoy25 (at) hotmail.com)

. she has a second session starting up in October.

If for some reason you missed any of my previous posts, you can find them here.