"Hey Lynnet! You gotta see this!"
my brother called to me, luring me outside. Had to be something good like a snake or arrowhead, which we found frequently tilling the garden, because he was really excited. I barely cleared the back door when I saw my cat Marion flying through the air. My brother had fashioned a crude, low-to-the-ground teeter-totter, placed cat food on one end and waited until she "took the bait," sending her on a first rate flying tour of the patio. I was so ticked at him. Not sure if he tried it again, but I wouldn't put it past him.
"Tragedy"
I don't know what age most girls stop playing with dolls, but Bryan and I could prove that G.I. Joe & Jim were VERY good friends with Ken and Barbie for a very long time. They hung out together in the barn (Jim still has a missing leg somewhere under the bales of hay), worked the sand pits (sand box), went camping in their cool campers, and anywhere else you could think of. I think that Barbie secretly like Jim, but Ken kept getting in the way. Jim and Joe were both witnesses for Ken and Barbie's wedding under the towering maple tree on the west porch one early summer, as she wore a wedding gown my mother fashioned for her. One doll that I loved was my
Chitty Chitty Bang Bang doll
. Oh, she was just beautiful in that dress, and I loved playing with her, until that fateful day when my brother gave my beautiful doll to my dog to eat. I somehow managed to salvage her head, but the mutilated body would have been a hay-day for NCIS. Her dress? Up in the attic with my other childhood dolls in a wildly flowered 70's child's suitcase. I think that was the same week that G.I. Jim lost his leg in the barn due to hitting a rafter during a operative mission to save her. I can think of far nicer ways to get revenge! Did any of your siblings ever do anything like this when you were growing up?
Niotaze Christian Church
A little country church
The thing about growing up in a REALLY small town is there is only one "live" church and the other is a historical treasure. As the morning mist rose, leaving dew in it's wake, the bells began to ring, announcing that church was about to begin. Some people drove their cars, but most people walked. If you arrived early enough, they would let one of the kids ring the bell that hung in the tower entry. That old thick sisal rope reminded me of something we used to lead the horses around the barn on. The secret was to grab it just above the double knot at the end, pull down as hard as you could and quickly lift your feet off the ground as the rope soared upwards, the deafening ringing filled the stillness of the sleepy town.
Whoohoo! What a ride!
You can find more musing about
this church
in my third grade tale.
When I was in college, I wrote a fiction story based on the life I had in Niotaze and published it here: Post Toasties Encounter (part 1
and
part 2).
Hunter's Safety class
- Mom loved doing stuff with us and, like most moms, signed us up for something we didn't want to do (remember the
Judo lessons
I had in FL) - Hunter's Safety classes. I think I may still have that worn out yellow booklet in the attic. Regardless, I was never really excited about it, but Mom thought it was important. I can't tell you all the mornings she would get us up before Sunrise and we would head out to my uncle's wheat field for Pheasant hunting or off to the garden to dig up fat juicy night-crawlers for our many fishing trips. I don't remember every actually shooting a pheasant, but a fish is much easier to get. I hated taking the hooks out of their mouths, so sometimes I would just toss the worms out into the lake or pond we were at so we could be finished sooner. It was hard to sit still for hours just to "feed" the fish with NO talking! Sheesh it was torture! Guess it must have been fun, because we always had a mess of fish for dinner in the evenings and we came home laughing.
If you're just glutton to read more of my scintillating life in 5th grade when Elvis died and small town life flourished, you can find it
here
.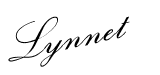 If you would like to read more Piggy Tales from other ladies, click on over to Mommy's Piggy Tales. If you would like to join in and start recording your own Piggy Tales, contact Jana at Mommy's Piggy Tales to find out how (

jannajoy25 (at) hotmail.com)

. she has a third session starting up in February.

If for some reason you missed any of my previous posts, you can find them here.