Have you had any major changes in your life lately?
Have they thrown you for a loop? Maybe thrown schedules off. Has it ever thrown your corner of the world upside down?
Two and years ago
(gee I'm a slow learner)
I agreed to take in a young boy to home school. Neglect from his mother, while his father was stationed overseas, caused him to miss 2 years of schooling (I can't even begin to explain this one). It's not been easy. It's been stressful, sometimes irritating, many times mentally and physically exhausting, and I've been resentful at times. Not a great attitude. I told Youngest a few weeks ago that "W" is a mission field that God has placed us in, and we need to adopt and accept the mission He has placed us in.
It's not the mission field I thought I would be in, but how many of us are where WE planned we would be.
I'll be the first to tell you that special education was not my specialty when I went for my teaching degree, but I feel I've researched enough to received an addition to my original degree. Thankfully, after some extensive testing at a special facility, we are getting some answers. Most of them have confirmed some suspicions that I've been noting, and more testing tomorrow will give us further answers. I'm still not sure about the direction to go or if I'm heading in the right direction, but I'm still searching. What expectations should I have, what is he really capable of, how far do I go in modifications, have I done all I can or should...
14I press on toward the goal for the prize of the upward call of God in Christ Jesus.
15Let us therefore, as many as are perfect, have this attitude; and if in anything you have a different attitude, God will reveal that also to you;
16however, let us keep living by that same standard to which we have attained.

"Whenever you're in conflict with someone, there is one factor that can make the difference between damaging your relationship and deepening it. That factor is attitude."


- William James
A little over five months ago,
I agreed to watch a "H" for a family we've known for 10 yrs. It has sure put a new sense of busyness to our house. I wasn't pursuing adding another little one and it has been an adjustment. The Princess has been with us for two years and I must confess that we've been spoiled by her - easy nap time (read - no rocking). This new little one LOVES to be rocked and held, pretty much all the time, and I nor Only, have time. I was actually getting to the point of despair - trying to get it all done was suddenly an impossible place to be. I would break off from doing school to rock "H", taking sometimes a whole hour, only for her to wake up within 15-20 minutes after putting her down, leaving me to repeat the process... I started dreading my alarm clock and seeing car lights illuminating the kitchen window. It's like working three jobs and I was fast loosing it.
The Princess' sweet momma
(please read at the bottom for a urgent prayer request)
, Only, and I were talking one afternoon and it became clear. During Christmas break, "H" and I came to an understanding and now she goes down for naps by herself, she sleeps for for two hours at a time, and wakes up happy. We started teaching her simple signs (eat, drink, more) and this has been a blessing as well. I'm so thankful that God gave me such a beautiful daughter with a spirit of love, kindness, and giving, that Honey is so understanding, that Youngest is able to be independent in some of his studies. Sometimes when Oldest gets home, he'll hold "H" and play with her.
One of the last sermons that Pastor Paul
shared with us
was about seeing the blessing in where we were. It may not be the situation we thought we would be in or wish for.
"... rejoice in all the good things that the Lord your God has given to your household." Deuteronomy 26:11

Does God need the best of the best from us? How about our "first fruits"? This is not because God NEEDS our offerings, but that we can remember to be thankful for what He has done. I need to give so that I can be thankful for what He has given me." When we are not thankful, blessings become entitlements." Rejoicing in all the Lord has done for us.... Almost everything that starts out as a blessing, when we lose our thankfulness for that blessing, turns into an entitlement (thinking we deserve it)....
He went on to say (my paraphrase version) What if our job, the cars, homes, bills, frustrations in life, instead of an entitlement mentality, we remember to be thankful instead of treating it as a curse. We're looking forward to this year as strive to see the blessings in our circumstances. God has provided three jobs for me to do at home, so that I may stay home while our kids are school age.
I confess that I'm not always thankful for the blessing God has given us:
Medical bills, high electric bill, the constant stream of activities, a sink full of dirty dishes, taking care of two little ones and trying to teach a special needs child... What this translate as - we have a home and all it's comforts, health care facilities when we need them, jobs, dirty dishes represent the food that God has provided... Does this mean I see everything with rose colored glasses? Not hardly, but I'm trying to see things a little differently.
Would you join me, keep me accountable
, to keep those blessings from becoming entitlements? Do you have some blessings that you can share?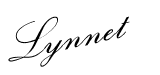 Prayer Request:
The Princess' Daddy, Kevin, is having surgery to remove a tumor from his hand at 5:30 a.m. Thursday. There are many complications and situations that could arise with where it is. Please be praying for peace for her family and Momma, for the two surgeons performing the surgery, and those caring for him, and direction. My personal prayer would be that everything goes smoothly with no complications or nerves cut that would leave him with a paralysis of his arm (he's a band director and trumpet player), and that it would not be cancerous.