Welcome back

to another week of Piggy Tales,
I'm so glad you came back for the 7th of 15 stories of my Piggy Tales, which focuses on 5th grade.
Adding on: In 1975, a west bedroom and front porch to our tiny house, with plans to finish a second bathroom. My father did most of the work himself as he was a carpenter, but second bathroom was never finished.. Mom keeps it locked - stores old memories in there now. With this addition, we ceased having a west end porch, where my brother and I played many days.

I now had a room to myself - it was painted yellow and I had posters on the wall of various animals, horses, dogs and cats and various teen idol stars from Teen Beat magazine, along with Pretty Bird, my yellow parakeet. I'm not sure what my mom was thinking letting me subscribe to that and Western Horseman! Shaun Cassidy, Bay City Rollers, Robby Benson, the Bee Gees, Lief Garrett, Parker Stevenson, and Farrah Fawcett graced my sunny room along with stacks of books. I must have played ABBA and Do Run Run on my green portable player until the record had deep grooves. I'm sure it drove my mom nuts! Who knew that decades later my own teen daughter would have ABBA on her own iTouch!
Monopoly games would go on for days. Inside we would string "miles" of track for our Match Box cars all over the living room - begging to leave it up a few days so we could play with it the next day. Frequently we would play down in the barn with Barbie and GI Joe, or just playing in the hay bales, having horse manure fights, climbing trees, and walking the sand hills with our outdoor dogs, Shep and Susie. Most of the dozen or so cats we had were strays that someone had dumped off. I LOVED cats! We always had lots of chores: mowing, scooping manure, tending the garden, barn chores, gathering eggs, house chores... I hated doing barn chores after dark! I remember Grandma Wilson had this huge orange stripped tom cat that she let indoors until it ate her prize canary. She was so mad at that cat, it was lucky she didn't have a gun!
My favorite days were when my cousin from OK, Lorraine, would come up to spend the night and we would spend hours playing, riding my horse, or just talking. We would inevitably leave something at each others home, so we would write letters to each other, pretending we were a company that had come out with a new product and were mailing "samples" to the other. I still have a few of those letters and really treasure those simple times we had.
Life

: There were not a lot of kids in Niotaze, and the ones that were there, we were all pretty busy with chores after school, so we didn't have time to get into trouble. We developed a good friendship with two kids, Mary and Bill, who lived up past Snyder's Hill (a REALLY steep hill that dared all us kids to ride down on our bikes without wiping out). They lived with their father and step-mother and I remember a few times, them attempting to run away so they could live with their mother in OK. Mary and I shared a deep friendship, spent many hours riding horses and talking. This was the year that they made her cut her hair. Out of sympathy, I had my waist length hair cut as well. I now looked like a boy!

Growing up in Kansas, we had a lot of storms, some of them produced tornadoes. I remember always being scared of them. My favorite cousin, Lorraine, said I was terrified of them when we returned from Okinawa. I remember one time waking up to a storm and going to my parents room. Mom was sleeping in a twin bed in there, so I crawled in with her. I didn't think about it at the time, but it was a sign of things to come. When there was a tornado, we would open a place on the porch and crawl under the house until it passed. I always hated crawling down there - it was musty and dark.
One fall day

, we had a bunch of family over. Seems like we did that a lot, but us kids were watching cartoons in the afternoon and this special news report interrupted. Some guy name Elvis just died. So I went into the kitchen where they were canning or cooking and told Mom that. In a split second, it went from calm and laughter to out right crying and bawling! I didn't understand why or who he was. To this day, my mom still have this thing for Elvis!
School:I don't remember much about this year except we had Mrs. White and most of us didn't like her. She must have already heard and witnessed much of the shenanigans of our class because she was pretty strict with us. For her birthday, someone brought her a cake, but it was made of cardboard. Each October, we would have an indoor school carnival - we always played Bingo and won some homemade cake. I was a voracious reader and always had a book in hand, frequenting the school library several times per week. I had already started my collection of Black Stallion
books and dreamed of becoming a veterinarian someday.
I was still taking band, and playing the flute. The flutes and clarinets quickly learned that sitting in the front row was not great because Mr. Redfern was always upset with the trumpets and drummers, and the faster and louder he chewed on them, the more he seemed to spit! We developed our ducking and dodging skills quickly! I'm on the 4th person on the 3rd row.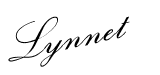 Do you have any memories you can share with your family?

If you would like to read more Piggy Tales from other ladies, hope on Over to Mommy's Piggy Tales. If for some reason you missed any of my previous posts, you can find them here