Hello! I'm so glad you stopped by
for the 9th of 15 stories of my Piggy Tales already and today focuses on 7th grade.
I'm going to apologize up front for the incredible length of this post. I just hope that you make it to the end to see what events impacted me for the rest of my life.
Visitations: The court deemed that we had to visit our father once a month. Most of our visits consisted of sitting in front of the TV, cleaning, and fixing meals every time we went up. He no longer bothered to smoke outside, so each weekend our clothes smelled horrible. He always bought Hamburger Helper - I grew to detest it so much, that to this day, I refuse to buy or eat it. Bryan and I slept on the pull-out beds that doubled as seats for the table. It was that year that I began an "obsession" with reading and watching old movies as a way to get through each visit.

Marching band uniforms
School: Ah, Jr. High! It was exciting moving up to the High school, where the Jr. High (7th & 8th) wing was down one hall, so you would think it would be relatively easy right? Wrong! We had to switch classes each hour, and back then we didn't have orientations. If you were to ask my family, they would tell you I'm horrible on directions, especially to new places. I can't tell you the times I went to the wrong room, at the wrong hour.
I remember Mrs. Draper for English and Mrs. McBride for Science
(can't say I enjoyed either)
, and Mr. Nordstrom (a tall older man who had the kindest smile and up-most patience with his students) for band was the best! I LOVED band! We learned 2 songs that were fun: Barry Manilow's "Copacabana" and
"I Write The Songs"
. WoooWee - let's not even talk about MARCHING band!!! How in the world am I supposed to march AND play! During a school screening, I failed the eye test miserably... At this point, I didn't realize that trees had leaves, and was amazed when Mom took me to get my first pair of glasses. She felt terrible all the way home when I kept exclaiming over all the cool things I could see!
You know the great thing about going to the high school? It had a HUGE library!!!
Grandma Wilson: If you don't know by now, Grandma was the highlight of all her grandkids and I, especially, loved the time I spent with her. Watching her milk Pansy, gathering eggs, listening to her play the piano, working in the garden with her, hiding Easter eggs in her yard, making toast in her breakfast room... Any time with her was the best!
All that changed April 14, the day before my mom's 41st birthday. It was 2 a.m. when the ringing phone broke the stillness of the night, jolting from my sleep. I could hear my mom's raised voice calling through the darkness - "Mom? Mom? Just hold on... Please don't hang up... God please help me!" I ran down to Grandma's house, where lights flooded the dark yard and the screen door stood wide open. Running inside, I found my mom, kneeling over Grandma's prone body, partially under the buffet, the phone was dangling nearby, buzzing endlessly. What happened in the next few hours will always be embedded into my heart and memory, as time stood still, we performed CPR on her, listening desperately for the ambulance, 30 minutes to arrive. Switching back and forth when our arms grew tired, afraid to give up. I remember hesitating about doing mouth-to-mouth because Grandma NEVER let us kiss her near her mouth - it was like a game with all us grandkids, and she would use her worn apron to wipe off her mouth. Gravel spun in the street as my cousin Steve skidded to a stop, just before the ambulance arrived. Hope wavered as he stood there watching us work. He picked up the
corded
rotary phone and started making calls... The ambulance arrived, the EMTs took over and Steve ushered me outside to wait... Flashing lights of the ambulance mingled with the dancing stars as I ran to the horse pasture, where the horses were standing... A shooting star raced across the diamond starry sky as I stood sobbing into Buttercups mane... I didn't go to school for a few days following her death and I really couldn't see how we were going to go on without her...
Buttercup & newborn Sandy
Horses: One thing that I always loved were horses. My room was splashed with horse posters, Western Horseman and Horse and Rider magazines. Any moment I had, I loved going out to ride my Palomino, Buttercup. This year as an especially exciting year because she was going to have a foal! It was the morning of my brother's 15th birthday, May 7, and we noticed Buttercup was acting a little strange. We always said she was 90% Palomino, 10% Appaloosa, and 100% mule. I just prayed she wasn't going to foal while I was at school! Guess what? She did! Sandy, her colt wasn't very old and just trying to find his legs when I got off the bus that day, and I thought he looked beautiful! That was the beginning a great friendship that lasted through my 3rd year of college. Every day, after school, you could find me down at the barn, brushing him, getting him used to touch, a halter, and just getting to know him.
When I stop to think about it, it seems my mom always had us at church. Wednesday evenings, Sunday morning, special programs, etc. I think you get the picture. I actually didn't mind going - I loved my teachers, I loved that old church and even the people. I don't remember when, but at some point I started going to Lakeview Christian Camp (
now called Flint Hills Christian Camp)
set in the rolling sand hills outside of Sedan,
one week during the summer
. It was fun experience for us - getting away for a week. People would come from OK and KS to go to camp - I loved seeing old friends each year, but the time away from the norm and the lessons really struck at my heart. This was a pivotal year because one evening, during some quiet time, I felt the overwhelming need to really invite Jesus into my heart. I remember walking down to the swimming pool - my feet felt so heavy that I could barely walk, like someone was trying to hold me back. Each step was a terrific struggle, but eventually made it. That evening (June 21), as I stood in the yucky, stinky old swimming pool, I invited Jesus into my heart and was baptized, cleansing my heart and making room for Him to take over my life. Mom was so thrilled, but I really ached to have my Grandma there. I knew that she was rejoicing, but I would have loved to just hug her.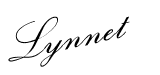 Do you have any memories you can share with your children?

If you would like to read more Piggy Tales from other ladies, hope on Over to Mommy's Piggy Tales. If you would like to join in and start recording your own Piggy Tales, contact Jana at Mommy's Piggy Tales to find out how (
jannajoy25 (at) hotmail.com)
.
If for some reason you missed any of my previous posts, you can find them here.