Hello! I'm so glad you stopped by
for the 10th of 15 stories of my Piggy Tales already and today focuses on 8th grade.
I must confess that I draw a blank on really specific memories when it comes to 8th grade. Completely. Nada, nothing! I'm not sure if I had too much excitement the year before or what, but it must have been an ordinary year, if you can call any of our lives ordinary. Stick with me, I do have something to write about!
I believe this is the year that I was requested to appear before a judge to state my preference who I wanted to live with - my mother or father. I remember on visitations leading up to the court date, my father would try to grill me and persuade me why I would want to choose to live with him, even go so far to tape record these grilling sessions, but usually I sat on the couch, trying to ignore him and read a book. In the end, I choose, without a doubt to stay with our mother, but I was devastated when my brother choose to live with our father. I'm still not sure why he did that, but during my 8th grade year, I began to live life as an only child. He bought a small house in Sedan, so now my brother had a small room and I slept on the couch. Not much else changed. We attended Sedan Christian Church while visiting there - it seemed a million miles difference in the church I grew up in, but I was thankful that we were there.
Grandma -With the passing of my Grandma Wilson, there was an emptiness that house across the street. I don't remember really what happened to Pansy, the milk cow. Grandma was the only one that could milk her without getting horned. In the months that followed, Mom told us that because Grandma had 6 daughters and two foster boys, she didn't want any of them squabbling over anything her and Grandpa had. Before this happened, my mom let me go in and grab one thing that really meant a lot to me. I knew immediately what that would be - this little yellow kitten she kept in her kitchen window. I keep it by my kitchen window now, and slip my wedding ring on it's tail when I'm making bread. It always makes me smile when I see it and remember what a wonderful Godly woman she was.
Mom worked hard. She would leave early in the morning before I got up for school and would get home around 4:30. She fingernails were worn and she was tired, but she took pride in the work she did. Weekends were spent tending and tilling the garden, cleaning the house, and playing games. Even tough we didn't have a lot of money, Mom tried to make sure I had decent clothes, so she started teaching me how to sew, picking out patterns, and material, sewing the "latest" fashion. She would have me cut out, or pin pieces together while she was would sew the pieces together. This form of team sewing would come in handy years later when I got married. Sometimes on a beautiful sunny morning, we would take our bikes and ride the country dirt roads, seeing how far we could ride with no hands, singing at the top of our lungs and clapping our hands:
Silver and Gold Have I None

Peter and John went to pray.
they met a lame man on the way
He asked for alms and held out his palms,
and this is what Peter did say"
Silver and gold have I none,
but such as I have give I you.
In the name of Jesus Christ our Lord, in Jesus' name rise up and walk.
The man went walking and leaping and praising God,
Walking and leaping and praising God,
"In the name of Jesus Christ our Lord, In Jesus' name rise up and walk".
Free Time: When chores were done, laundry folded, homework finished, I loved slipping down the to pasture where my colt Sandy was. He was growing so quickly, but I knew that it was important to work with him daily to get him used to being around people. It was at this time, I joined 4-H to take part in the horsemanship program and while I never did show him, I began to work intensely with him. I was only in 4H for less than a year before Mom allowed me to quit. While I enjoyed doing competition stuff with my flute, the horse leaders caused a strain when they berated us for not using spurs and a whip to saddle break Sandy. While I never really trusted Buttercup after she ran away with me, Sandy and I began to form a bond that was hard to forget. I loved sitting the pasture, watching them play, brushing them, braiding their mane, and I was able to mount Buttercup like they do in the cowboy movies - running and jumping, mounting from the rump!

I guess school was okay. I honestly don't remember much of it at all. I didn't get into trouble, but I didn't make outstanding grades. Since we didn't live in Caney, where the school was, there wasn't much opportunity to really hang out and get to know other kids in my class or school. There wasn't a lot of time to talk during school and time between classes was a mad house to get to class before the tardy bell. I hated Parent/Teacher conferences - good student, but horrible test scores.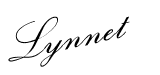 Do you have any memories you can share with your children?

If you would like to read more Piggy Tales from other ladies, hope on Over to Mommy's Piggy Tales. If you would like to join in and start recording your own Piggy Tales, contact Jana at Mommy's Piggy Tales to find out how (
jannajoy25 (at) hotmail.com)
.
If for some reason you missed any of my previous posts, you can find them here.