I can't believe it! I'm a Senior!
If you're just stopping by, this is my14th of 15 post that will focus on my 12th grade year, as a part of Jana's Mommy's Piggy Tales. Do you have a fun memory from your Senior year? There is so much that happened this year, it going to be hard to keep it short. Shoot, I've done a lousy job keeping it short, so why start now...
Sr. picture with cat Cleo
School: Ah, I think this was my favorite year, but it was not without trials. I was in my second year as a Library Aid for Ms. McMullen. I LOVED being in there with all those books. Wasn't too crazy about inventory week - messed me up for life on knowing the alphabet! I remember we were always told to hide the Sport Illus. Swimsuit edition and not let the coaches have it....They were NOT happy! I enjoyed my second year as Feature Editor on the Bullpup Observer, but as a Senior, we were expected to go out to a local printing company and do our own typesetting. It was always a little weird going out there after hours - so quiet... Mrs. Paine would let Connie and I drive her VW Bug out there. We learned very quickly to park the Bug where we didn't have to back up... because we couldn't figure out how to get it in reverse!!! The secret? Pushing down on the stick when shifting into reverse... Who would have thunk it????
Aren't those Sr. pictures a hoot? That cat, Cleo, was my favorite and I had to get my picture taken with her. Don't you just dig those glasses?
Senior English Honor's Class: Besides having to read Beowulf, Shakespeare, and more, we had a major Senior Research Project, so Mrs. Wheeler arranged for us to travel to PSU for a research trip. Remember this was an honors class - supposed to be the top in the class (so what was I doing in there huh?). Well, everything went well during our research - all18 of us spreading out at the library, gleaning, searching, feeling cool since we were at a college. Long story short - Ryan and I couldn't find anyone else, so we found the closest place to eat Pizza Hut. That's where we ran into most of the rest of the group - all in the back room - drinking beer, no teacher in sight. Ryan and I stayed at the front, ate our pizza and got out of there. On the bus ride back, there were only 3 students (sitting at the front of the bus) that didn't drink. They thought they really got away from it, but one week later, we were all called into the office - 3 at a time. Only one of the 14 who had been drinking confessed and the rest of them blamed the three of us for getting caught. They had no idea that their talking in the halls and their actions on the bus - they narked on themselves!
Connie and I had more respect for him than we ever did for the others.
Bryan, my brother
Visitations: Just 10 days before I graduated, I turned 18 and I was no longer required to visit my father. On that last visit, my brother said he had taken all the could and wanted me to help him move his stuff back to Moms. When we showed up for that last weekend (Bryan attended a local Jr. College, but didn't want me to go by myself), we discovered our father had changed the locks. Bryan crawled through an loose window, unlocked the front door, and we removed only what he had in his room. Two hours later, the county sheriff showed up on Mom's front door. Said our father wanted us arrested for breaking and entering, and stealing. We told the sheriff what happened, he laughed, said there were no grounds. Come to find out, they were familiar with our father and his wonderful temper. I felt so good to know I would never have to go back there.
The Olympic Games were held in Los Angeles that year and the flame went through Caney, a nearby town where I went to school, so we did the only thing we thought we should - skipped some of church to see it pass by.

Waiting for church to begin
Church: It was great to be part of a youth group where the sponsors encouraged us to live out our faith. One thing they encouraged us to do was go outside our comfort zone to serve others in ways we never imagined. Montica, a dear friend and two other guys in our youth group traveled with close to 40 other teens to Cap Haitien, Haiti with CIY (Christ in Youth for a two week mission trip. It was the most fantastic experience...The smells, sounds, sights... they have a way of sticking with you. The children, with distended tummies from lack of nutrition, swarmed around us, touching our white skin and hair. The love and food they craved was overwhelming. I remember the absolute destitute living conditions, crowded in tiny huts or tin buildings, in stark contrast with the beautiful scenery. We never knew when there was going to be electricity or running water, took showers outside in our swim suits surrounded by a handful of Haitian kids, or if those shoes that mysteriously disappeared reappeared on some little kid's feet.
Montica
While there, we built a pole barn that would serve as the church, attended services with the chickens, worked on the house we stayed in, swam in the ocean ("yes, there are sharks, but they won't bother you"), got caught in an undertow, visited The Citadel, experienced open market for groceries, learned to bargain at the market in Port au Prince, and knew if we never rode another Tap Tap we would be thrilled. I can't tell you the times that natives would approach us wanting to give us food (pineapple, coconut, mangoes, plantain (like bananas) , which the missionary warned us not to turn them down. The pineapple there is the most delicious, juice running down your chin, sweet experience ever. I brought back 17 bottles of Haitian vanilla to give as thank-you gifts for those who helped make my trip possible and I was addicted as I still use Haitian vanilla to this day - there is nothing like to give any dish a unique flavor, especially ice cream.
When we finally landed in the US, the first place we stopped at in the airport was a McDonalds - that burger was delicious! There is so much that I would love to write about this trip, but need to save it for another time, I've tortured you enough.
A week after returning from Haiti
, Mom and Aunt Jerre, favorite cousin's mom, took us to see Oklahoma! at an outdoor theater. I made it through high school, but would I survive college? Come back next week to find out how this KS girl adjusted to college life.
Well, there is only one more week left for this Piggy Tale adventure. I hope that you've learned a little bit more about me (if you made it though each week, you're the best!), and that somehow this has inspired you to write some of your own Piggy Tales to pass down to your children or family. Not all experiences are great, but God uses those events to His good. You never know when or where He will use those hidden memories and experiences to touch someone else's life.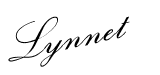 If you would like to read more Piggy Tales from other ladies, hope on Over to Mommy's Piggy Tales. If you would like to join in and start recording your own Piggy Tales, contact Jana at Mommy's Piggy Tales to find out how (

jannajoy25 (at) hotmail.com)

. she has a second session starting up in October.

If for some reason you missed any of my previous posts, you can find them here